In 2020 we chose to making a donation to Send A Cow instead of sending cards and presents
We invited our valued clients, colleagues, friends and family to help us decide which gifts to purchase from the Send a Cow Christmas list. As a result, Cerebrus Associates was very happy to make a payment of £1,003 to Send a Cow to support their activities in 2021!
Together, we chose:
Bicycle: Some of the most successful farmers go on to become volunteer 'peer farmers', training others in how to get the best from their farm. To make the most of their role, peer farmers need training, and transport to reach remote communities. A bicycle, alongside a set of robust off-road tyres are just the things to help our volunteers visit other families with ease.
Supporting a Start-up: Once families are eating well and earning enough to send their children to school, Send a Cow encourages them to think bigger. The charity supports families to build the skills they need to start a successful business. This gift teaches vital skills in money management and enterprise. Families will learn how to add value to their produce and how to store it. They will become resilient entrepreneurs in charge of their own futures.
Women Leaders: Join with women and girls as they reach their potential and go after their dreams. Send a Cow works with communities in rural Africa to open up the discussion on the roles of men, women, boys and girls within the family and community to create a more equal future or everyone. This includes working with families to reassess roles and responsibilities at home, helping women to understand their rights and increase their access to resources such as money, land and food.
Donkey welfare training (x13)
Super seeds (x6)
Chickens (x5)
Feed a child (x5)
Kid goats (x2)
Garden gadgets (x1)
Brilliant beehives (x4)
Clean latrines (X7)
Calves (x3)
Send a Cow is a charity that has existed for over 30 years and has transformed the lives of 2 million people in Africa. It supports farming and families, resulting in confident people in control of their own land and of their own futures. It has been working on the ground with rural African communities since 1988 and is proud to have established country programmes in Burundi, Ethiopia, Kenya, Rwanda, Uganda, and Zambia. You can learn move about the Charity and its work in their 2020 Annual Report.
Jon & Heleen.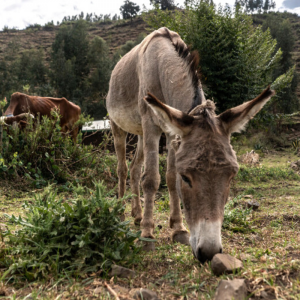 Donkeys are treasured farming companions, helping families get their produce to market. Although Send a Cow doesn't give donkeys, training is provided in all aspects of donkey welfare, including feeding and sheltering, appropriate harnessing, and proper loading. A healthy and happy donkey means more fruit and vegetables can be sold at market, providing a vital income for medicine and school fees.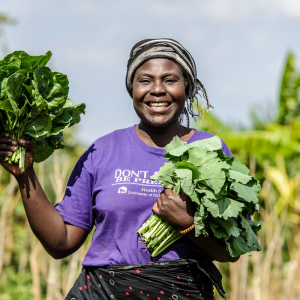 Climate change is making it hard for families in rural Africa to grow a better future for themselves. Gifts like this will help equip families with resilient seed varieties that suit the changing climate and have the best chance of surviving periods of extreme drought and flooding. With better management of water, trees and soil, families can regenerate their land and the climate-smart seeds this gift helps to provide can thrive.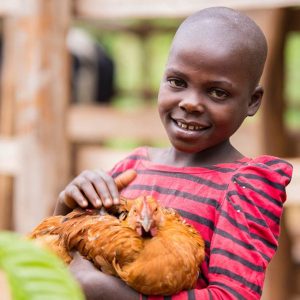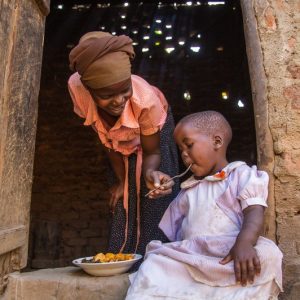 Support a family to provide healthy, nutritious meals for their children. Through vital training in nutrition, mothers learn to use fruit and veg to provide three healthy meals a day to feed their children. A good diet is vital to any child's development, ensuring they grow up fit and healthy and are able to concentrate on their studies. As families learn the best ways to plant and grow vegetables, and essential cooking and nutrition skills, they really can make the most of what they grow.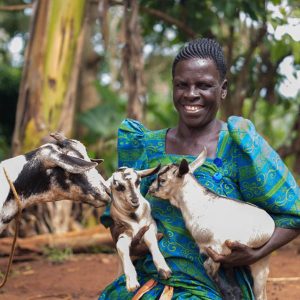 Goats are usually given in pairs, with the female goat already pregnant. Goats provide milk which is great for nutrition and to sell, as well as manure to help families boost their vegetable production. Families often breed goats to generate more income, or keep some on their farm as a 'savings scheme'. As well as providing their family with a healthy diet and nourishing the soil, they are also able to pass on a kid to another family in need.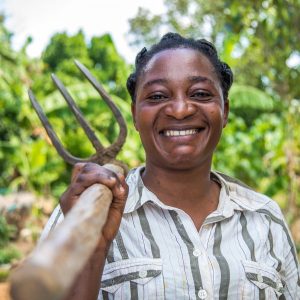 Simple items like a fork, a rake and a hoe, can make a world of difference to a farming family in rural Africa. By having the right tools, families taking part in Send a Cow training programmes are able to cultivate their land and use sustainable organic agricultural techniques. Families can transform their small plots of land into thriving gardens!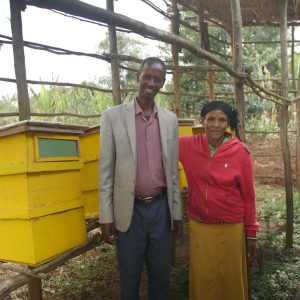 If a family has little land or poor soil, it can be hard to grow crops – but they can still harvest a bounty from the air. By pollinating a whole area, bees increase crop yields, bringing immeasurable benefit to whole communities. They also give families wax and honey to create a buzz in their local market, raising vital income so their children can go to school.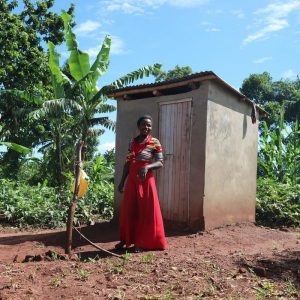 Good hygiene and sanitation keeps families healthy and productive. Many families that Send a Cow starts to work with do not have a toilet. Families are equipped with the knowledge and skills they need to build a simple yet clean latrine near their homes out of local materials. Good hygiene and sanitation is key to improving a family's health and prospects.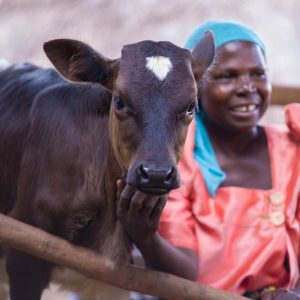 Families who receive a cow promise to pass on the first born female calf to another family in need. A baby cow means a brighter future for the family it goes to! The milk from a cow provides nourishment for the family as well as an income from the sale of surplus milk. Plus, manure is magnificent for crops and vegetables.