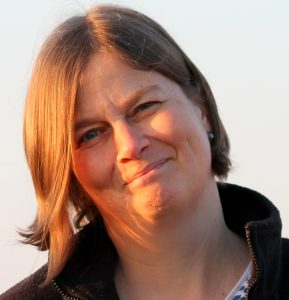 Dr Heleen A van de Weerd BSc, PGDip, MSc, PhD, FRSB
Heleen gains a great personal sense of satisfaction when she is able to make direct and rapid improvements in the welfare of animals, whether they are housed in a laboratory, on a farm or at home.
As a consultant, she works with corporate, NGO and government clients, applying animal welfare knowledge to achieve improvements to animal's lives. She has an international reputation for her research and knowledge on animal behaviour and welfare.
For almost 25 years, she has been active in this field and has generated both fundamental and applied animal welfare research that has been of direct relevance to policy makers, both at a national and EU level. She has conducted animal welfare policy evaluation and has made recommendations directly to EU member states and stakeholders.
Her motivation to improve the welfare of companion animals drove her to acquire a degree in companion animal behaviour counselling. Heleen has experience in securing funding for research and consulting and delivering a complicated portfolio of projects in the area of animal welfare. She has experience with strategic thinking and planning at a senior management level in both the charitable and private sectors, most recently in developing her animal welfare consultancy business. Her core skills around project management include planning, co-ordination, implementation and achieving objectives. Her personal strengths are a great sense of responsibility for her commitments, utilising the unique qualities of individual persons and working with others to achieve a shared goal. This is helped by her excellent and conscientious communication skills. She is a life-long learner who enjoys acquiring new knowledge and skills.