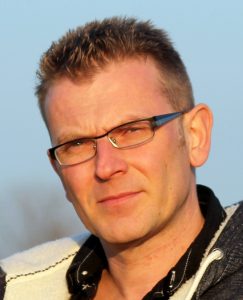 Dr Jon E L Day BSc (hons), PhD, RAnimSci, FRSB
Jon is the founder and Director of Cerebrus Associates. He oversees the operation of the business to deliver consultancy, research and innovation services to his client base within the life-science industry. He has an extensive international network of colleagues and clients, and holds a number of non-vocational positions in learned societies. Jon has a track-record of increasing the engagement of organisations with Industry.
Jon is an experienced networker, fundraiser, manager and researcher. He works effectively in both academic and commercial environments. He is a strategist and an innovator and has developed several new multidisciplinary platforms of research which operate across competencies. He has generated insights leading to new product development, and his research has been used in marketing and regulatory affairs.
Jon graduated from the University of Reading in 1992 with a Bachelor's degree in Applied Zoology in which he specialised in the behavioural sciences.
In 1995, he gained his PhD at the University of Edinburgh investigating the behavioural nutrition of pigs.  His post-doctoral research was in Consumer Science at the BBSRC Institute of Food Research where he managed a small team investigating the psychobiology of human eating. In 1998 Jon joined ADAS (UK) Limited where he led the pig production and welfare research programme; winning and project managing research for both Defra, and for commercial companies
In 2008, he moved into the commercial sector; first working as a Technical Manager for Provimi with responsibilities for diet formulation, technical product-management, marketing of new products, and the development of key accounts in both domestic and export markets.  Prior to becoming the Director of Cerebrus Associates in 2012, he worked as the Head of Behavioural Sciences at the WALTHAMTM Centre for Pet Nutrition where he initiated a cross-competency research programme in Behavioural Nutrition.
His research interests include the regulation of feeding behaviour and developing methodologies and frameworks that offer insights into the behavioural nutrition of humans and other animals. He has 31 fully-refereed publications and 47 published abstracts and summaries in the field of behavioural science and nutrition